NG AH KWAI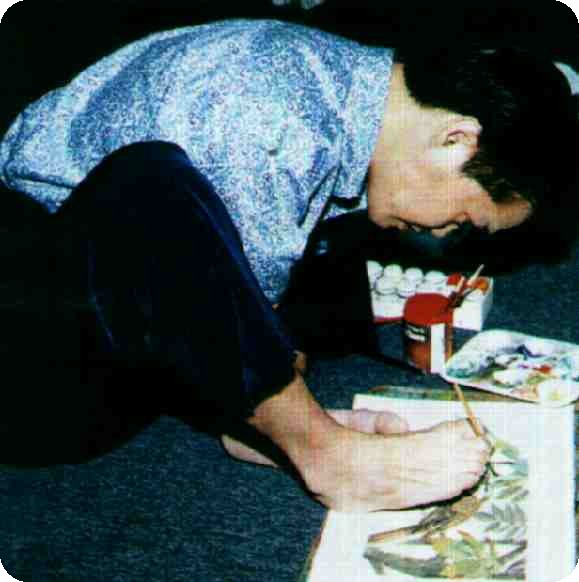 Ng Ah Kwai was born in Penang on May 31, 1962.
He was born without arms.
He is an accomplished artist having produced and sold many excellent paintings.
His efforts are recognised by being awarded 'Tokoh Pekerja' as well as receiving
the 'Vocational Award'.
He joined the Association in 1983 and is now a full member.