SITI AISYAH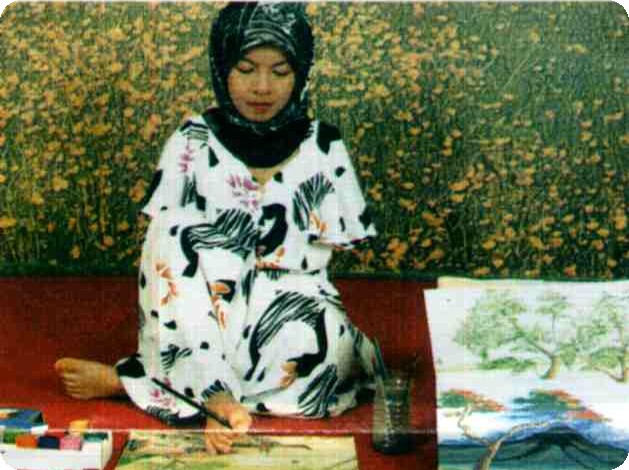 Siti Aisyah Bt. Yaakob was born on February 4, 1975.
Both of her hands are deformed since birth.
She uses her right foot to draw and paint as well as to carry out her daily chores.
Her hobbies are to write and paint.
A very intelligent and talented girl who also sews.